Interior design films add a new dimension to any space. These decorative, maintenance free films are applied to glass to create a beautiful, new look. By using our computerized cutting technology, corporate logos can even be cut in to look like the most expensive sand blasted glass. You can achieve that beautiful, etched appearance without even removing the glass. Decorative films retrofit existing glass and are perfectly suited for interior glass partitions or the inside surface of outside facing windows to create privacy or a unique upscale look.
As a central design element for some of the world's most contemporary corporate offices, restaurants, nightclubs, hotels and homes, these films empower the architects and designers to leverage the glass and light to affect the ambience and mood of the designs. Solar Reflection has extensive experience in working with designers, decorators, architects, contractors, as well as business and home owners, to implement the use of designer films. One of our consultants will come to your home or office and help you decide on the right film and design for your project.
Our decorative films allow you to brilliantly enhance the glass of existing properties or new projects. Durable yet also removable, decorative film can be a lasting feature or temporary update. We offer a wide range of design options that have been carefully curated to spark ideas and fuel imagination.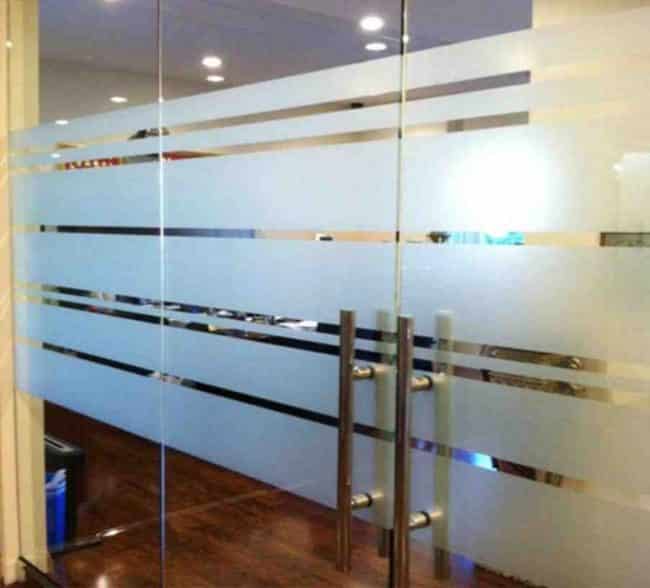 BE CREATIVE
You'll be inspired by how well decorative film complements your design skills and your space. Remarkable choices set you free to create stunning, functional public and private environments. You'll find it easy to add unique depth and personality without sacrificing practical considerations.